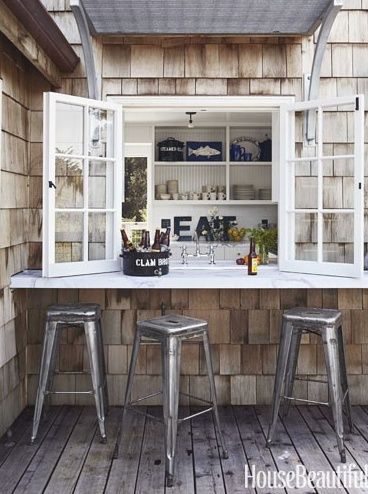 I love the large outdoor entertaining places that some people create.  I love seeing the outdoor kitchen area's, the outdoor fireplaces and luxurious dining area's.  Unfortunately, an outside kitchen of that magnitude is not really within the reach of most of our budgets.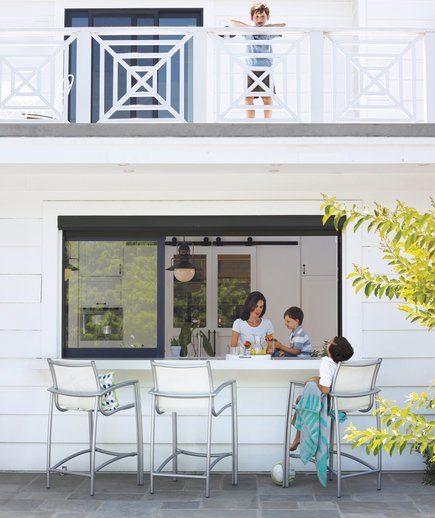 If you are like me and love to eat outside, and you have a window that opens into your backyard, a window bar may be the perfect way to cook and entertain outside while spending a fraction of the cost a full outdoor kitchen would.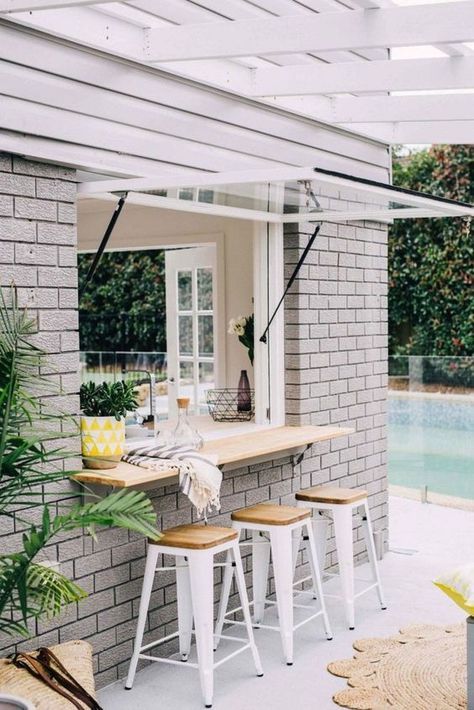 First, the window needs to be a comfortable serving height.  Usually, this is around the 42″ mark.  If your window is a little higher than that you can either work around it, put in a new window or raise your deck to accommodate this height range.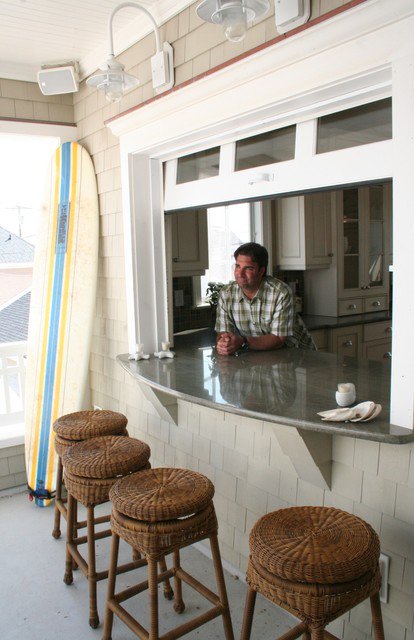 Next, pick a window.  The folding windows are awesome but for some climates or high wind places, these will not work.  Talk to your local contractor to see what he suggests.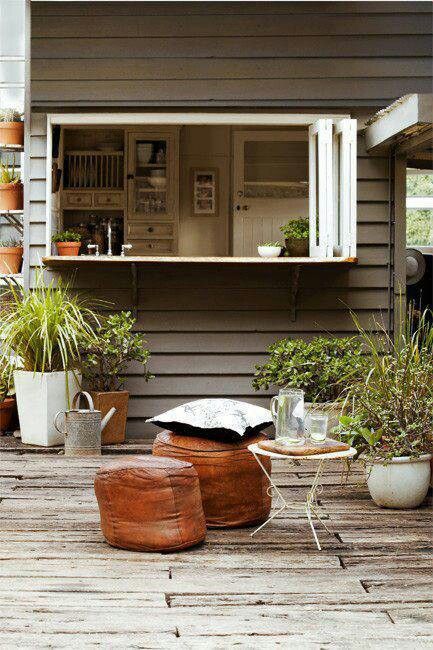 Once you have a window at the right height it is time to add a bar.  Your bar can be any material that is weatherproof.  Looking in local buy and sells is a great way to find a used high-end countertop.  Because your bar is small and a simple design, you will likely find many options that will work for you.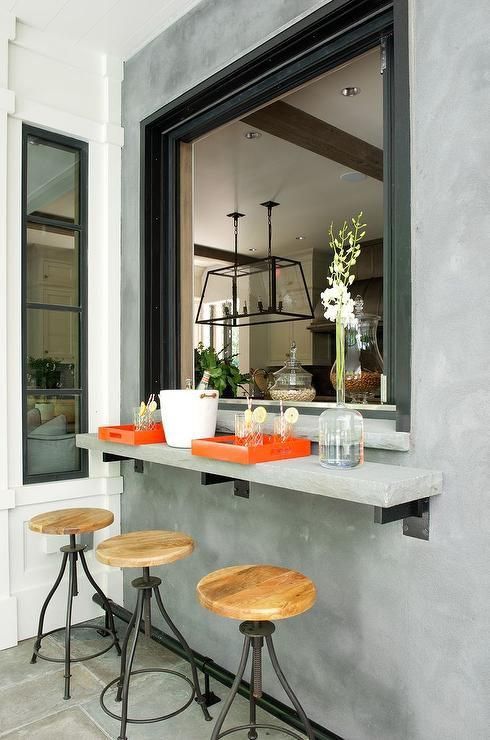 Now for the fun part, it is time to accessorize.  Treat your eating bar area similar to a kitchen dining area within your home, just make sure the accessories are weatherproof.
Plants also add a finished together look and feel to your outdoor eating area.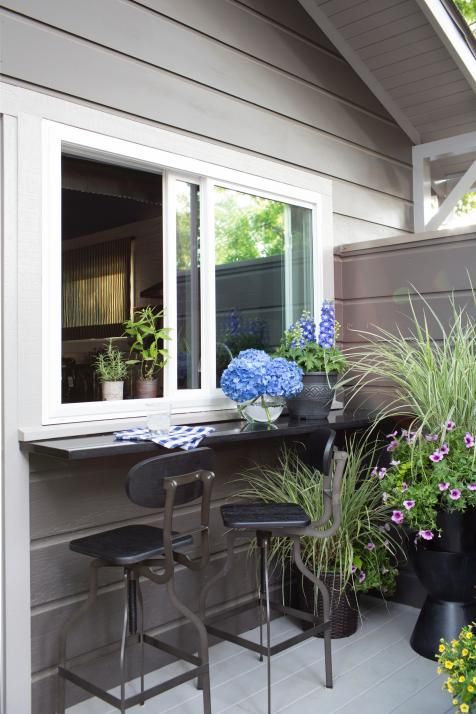 Once you have everything perfect, this is the time to have fun and invite people over to enjoy your new affordable entertaining area!!!