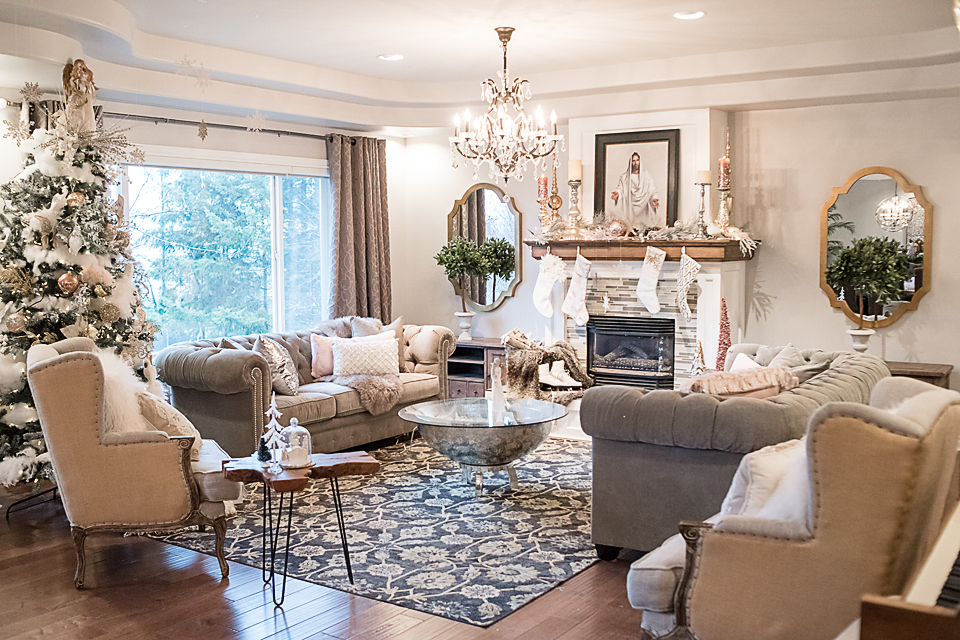 How many of you are gung-ho Christmasers?
You know- the people who start decorating the first week of November?
Those whose homes smell like nutmeg and cloves as soon as the weather gets cold?
And have their presents sitting under the tree from the first snowfall? 
I'll let you in on a little secret. 
But I am not one of them… 
As of yesterday we finished decorating for Christmas.
And the likelihood of us changing things around before the 25th is highly likely.
But now that it is "finished" I wanted to show you around!
Here is our kitchen table.
During the holidays it is so easy for me to want to go monochrome.
Greys and whites and not a lot of anything else.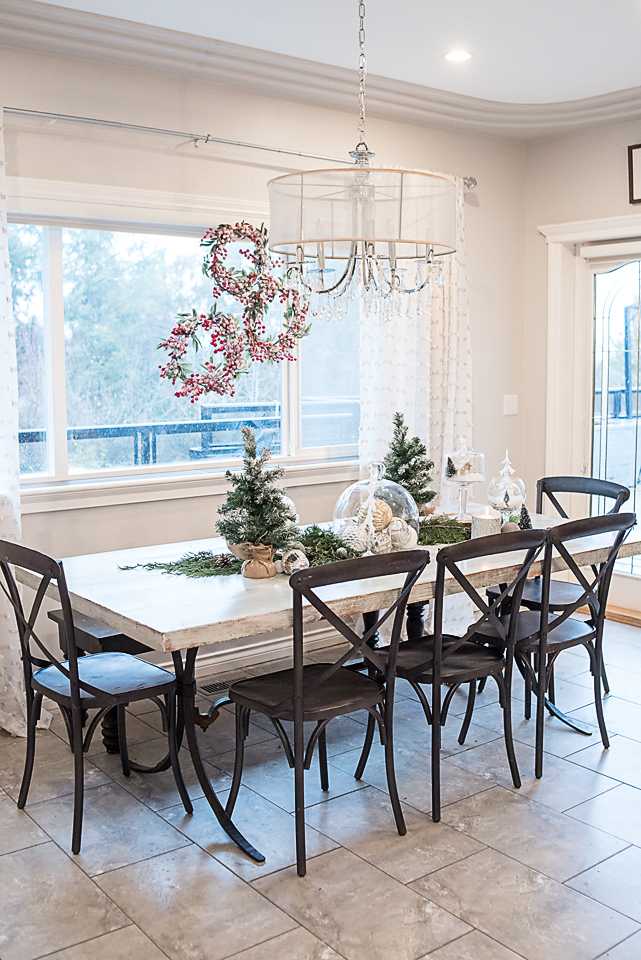 So this year I worked really hard to push past that and make it a colourful Christmas! 
Here is a front view of our kitchen table.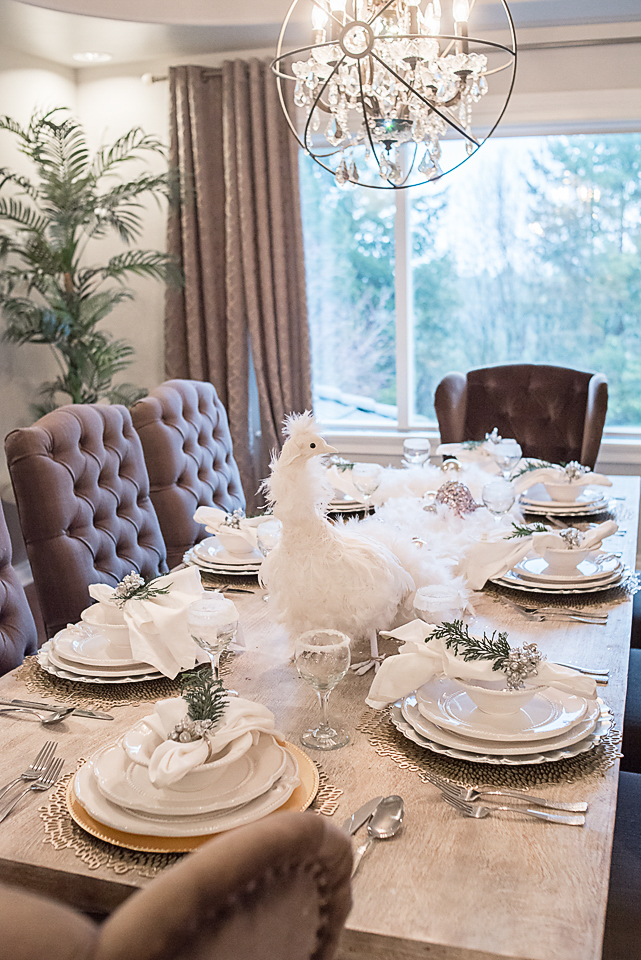 Of everything I've done design-wise this Christmas my favourite is the cake plate that has been sprayed over with fake snow.
Containing the Christmas bulbs inside creates a festive, yet clean look.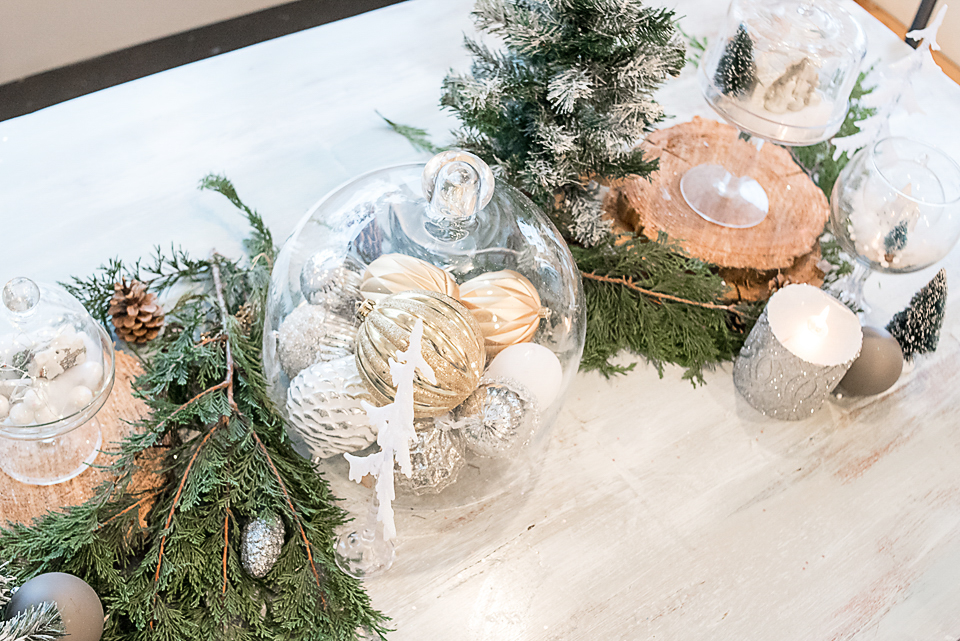 As Christmas music is being sung (loudly) by the kids in the living room, I am able to wash dishes and enjoy my cute little Christmas tree.  
Our living room is the place where the family gathers. Because of that I wanted it to be a cozy place.
I scored at finding the Joy and tasseled Christmas Tree pillows at Hobby Lobby.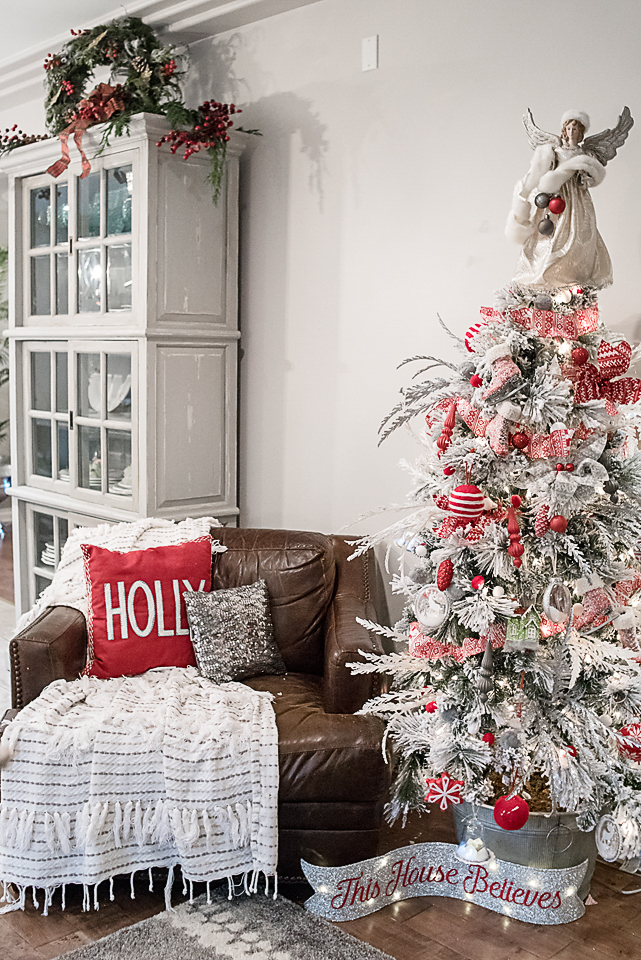 In addition, we hung up a wreath inside of our clock to give it that festive look.
What do you love most in this picture?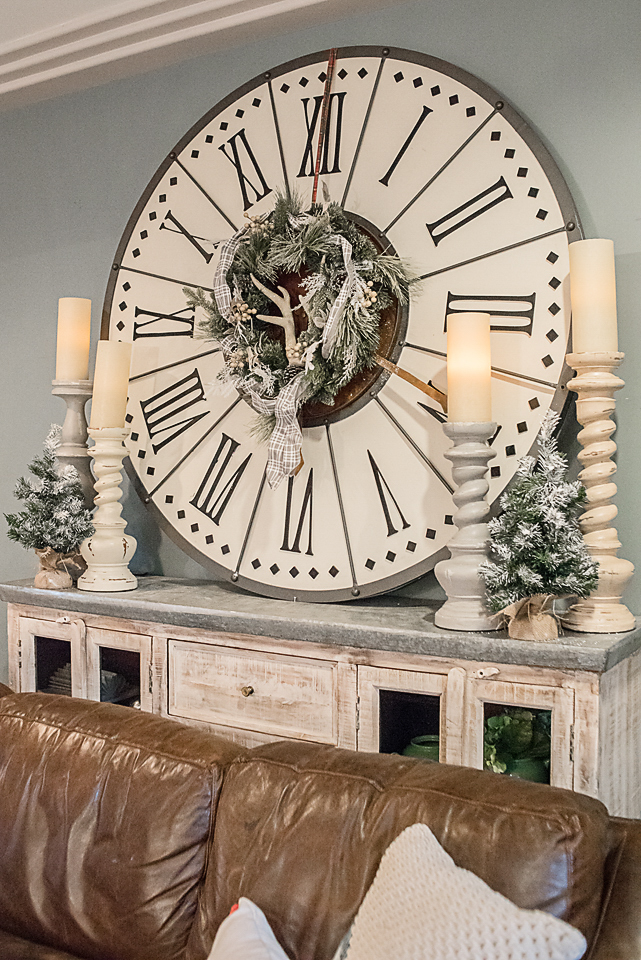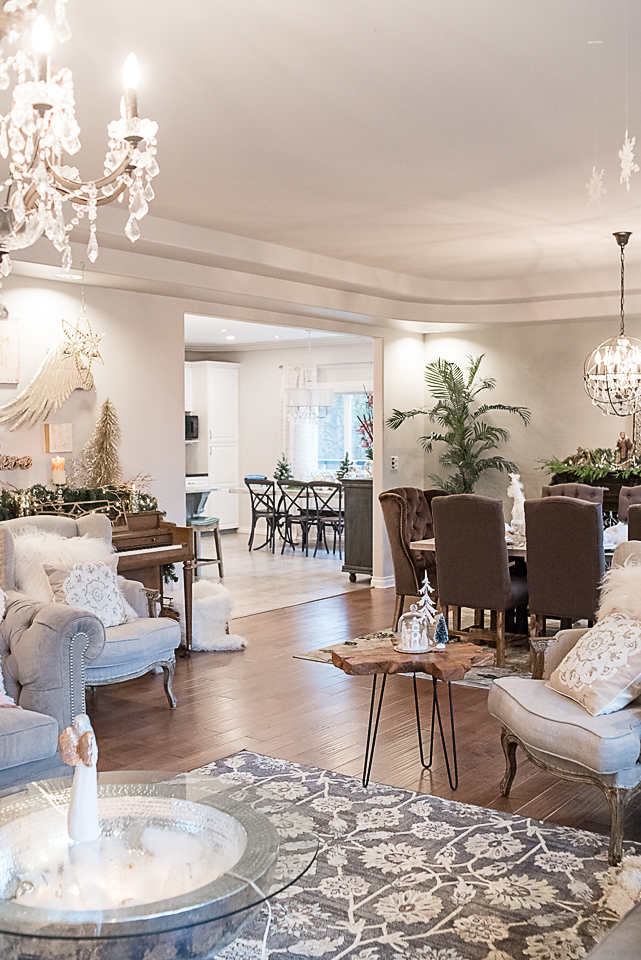 I don't know if you spotted it in the previous picture, but our hanging minimalist Christmas tree makes me smile every time I see it.
It reminds me of my days as a college student, working so hard to have the Christmas spirit on a very low budget.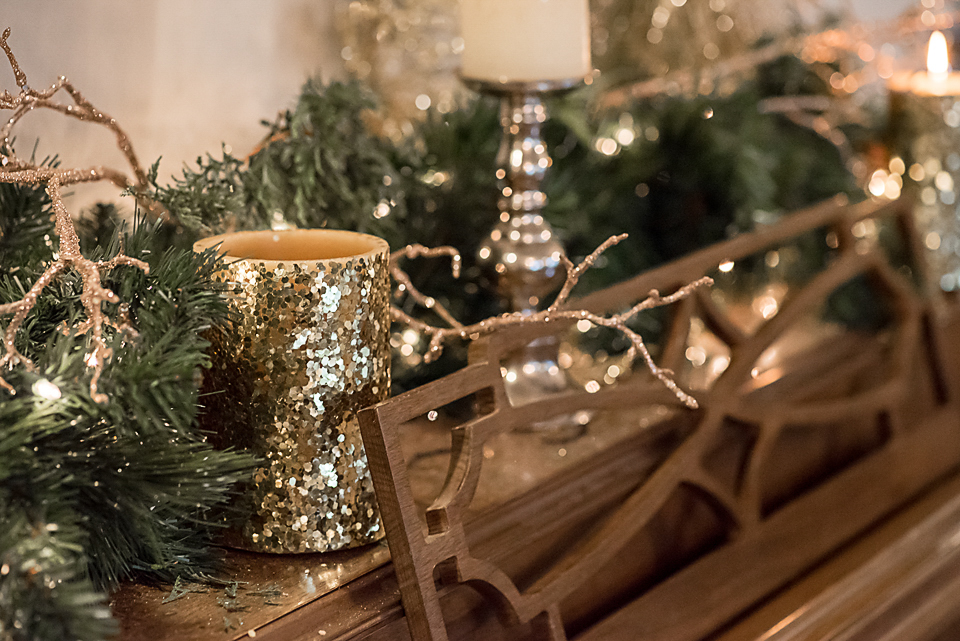 This display sits above our piano in our dining room.
Our angelic display matches perfectly the sounds coming from our piano, most of the time. 😉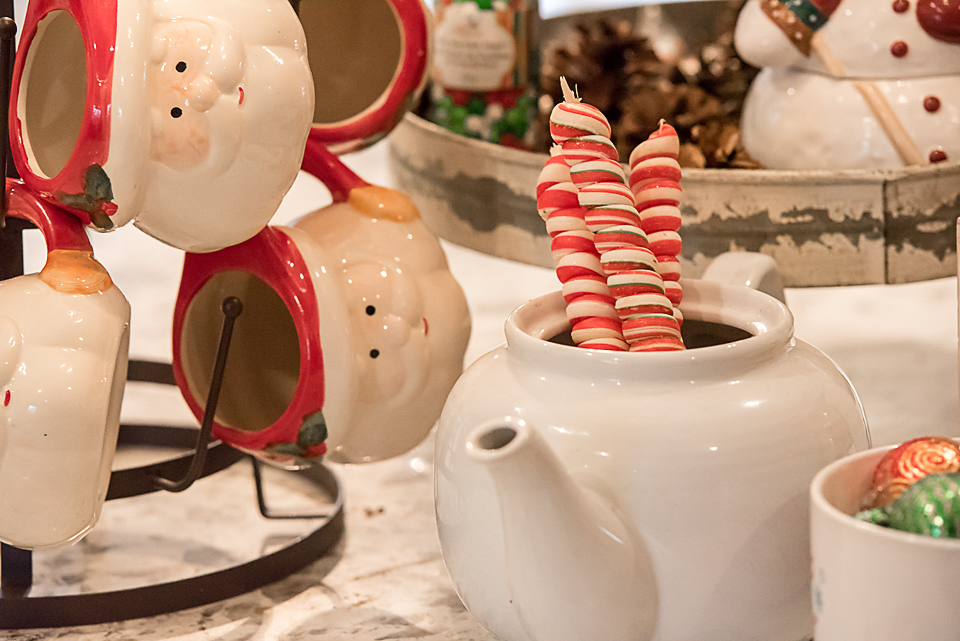 My girls are like any other kids, they LOVE candy.
So they were more than happy to set up Anna's Candy Shop in our kitchen.
Complete with cocoa powder and Santa mugs for all of their midnight escapades.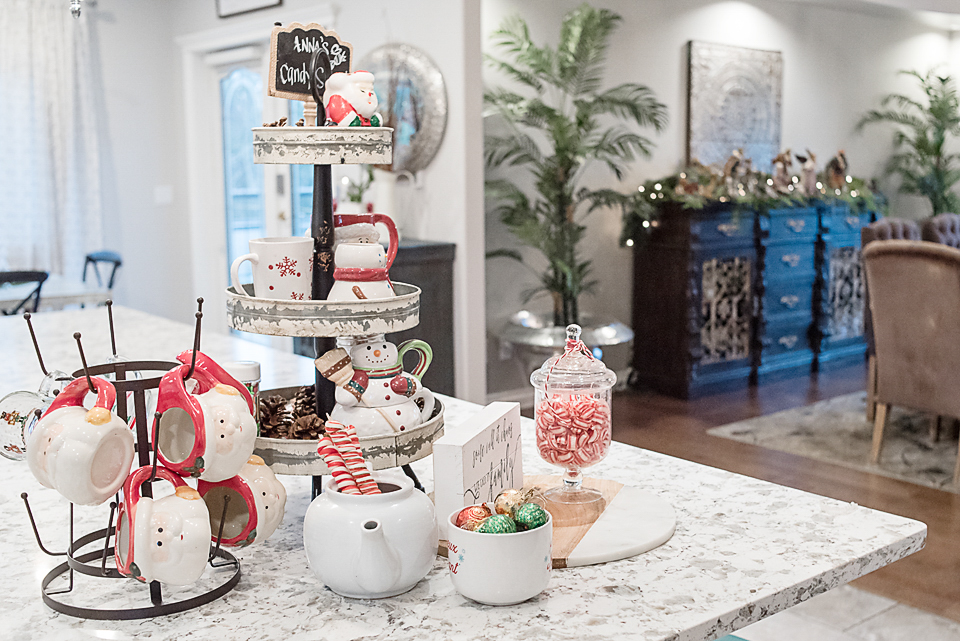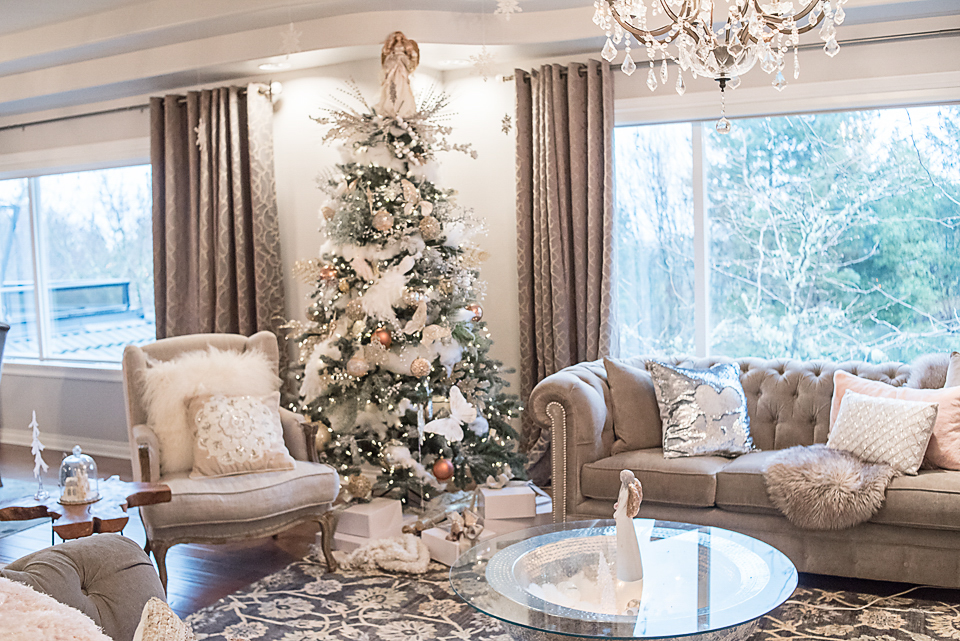 In our dining room is our official Christmas tree, beautifully decorated and photogenic.
As well as the mantle, Christmas lights in our coffee table with a photo to remind us of the reason for the season.