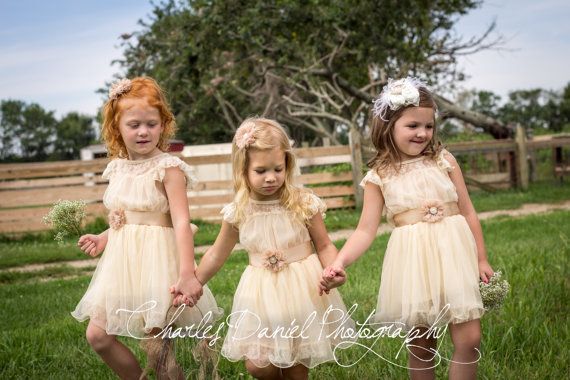 Play is so important for all of us!  More and more research is showing the wonderful benefits of playing and the healthy effect it can have over a lifetime.  At Showhome furniture we have 6 beautiful daughters and we know the importance of play for children and adults alike.  We also know it is important for kids to play outside and fun playground equipment is great for enticing the kids off their devices and out into the sunshine. Even just hanging a comfy hammock will invite your kids to leave the house and enjoy God's creations.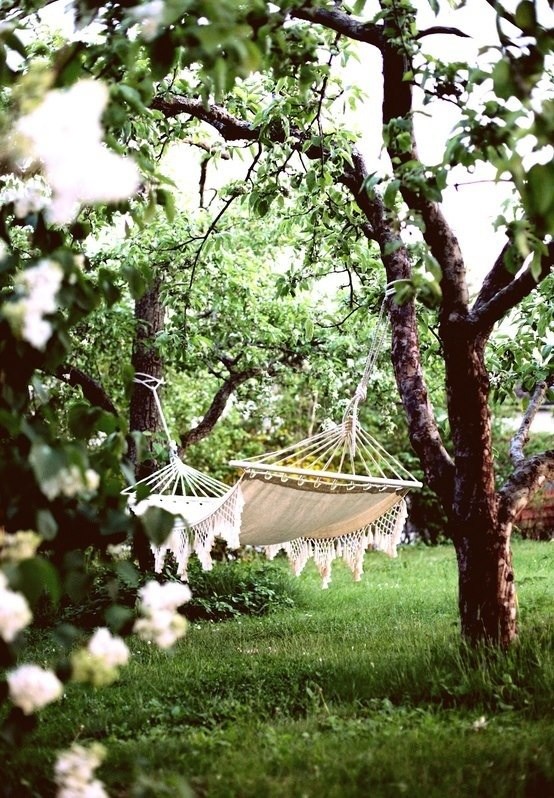 Most people don't have enough land to create a separate play place for the kids and adult entertaining for the grown-ups.  With this in mind we went on a search to find out the best way to mesh adult spaces with play spaces and came up with some outstanding backyards that anyone would love to spend the day in.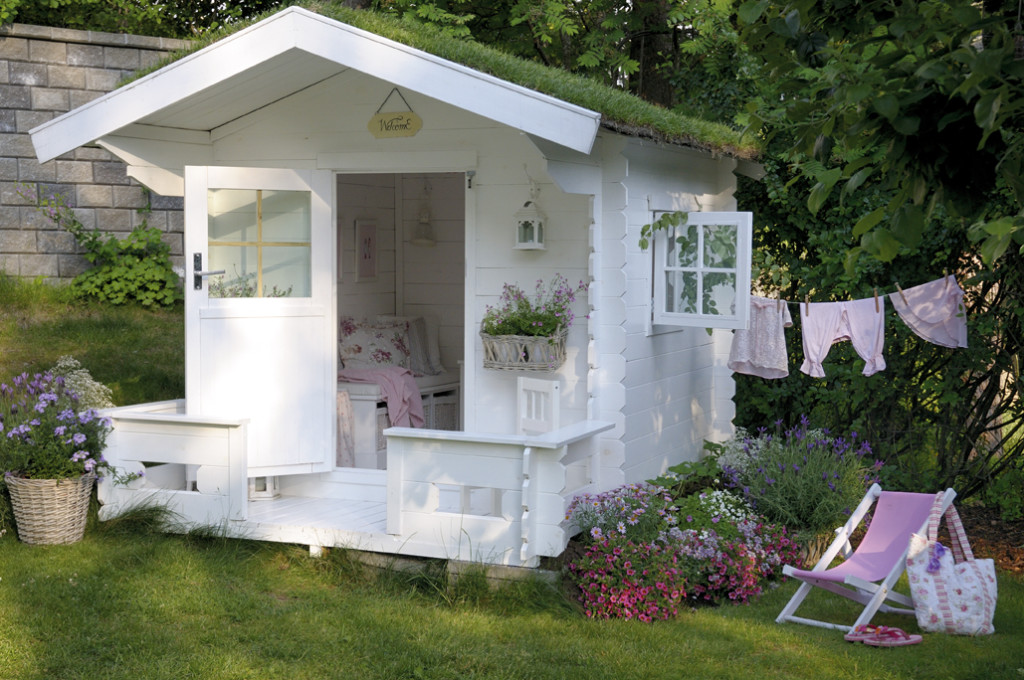 The easiest playground equipment is to go to the local hardware store and buy a pre-made children's playground kit.  These are not what we had in mind when designing our childrens play space and came up with a much better, natural design.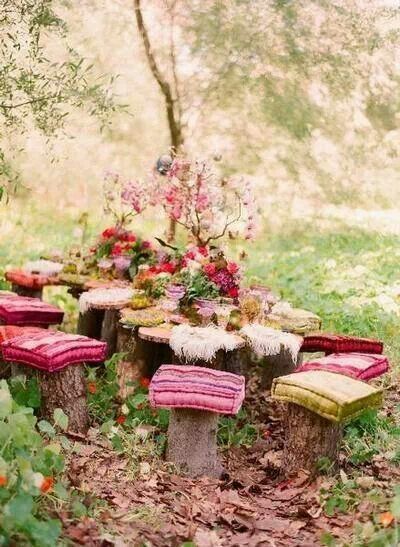 First pay attention to your local weather and seasons.  In Southern Alberta where we built our home, the wind is so wild that using canopies and anything not securely cemented in is just asking for it to blow away.  Once you know what can handle your climate, look for ways to create unique spaces in your yard that fulfill different functions.  You may want to create a corner for private talk outside.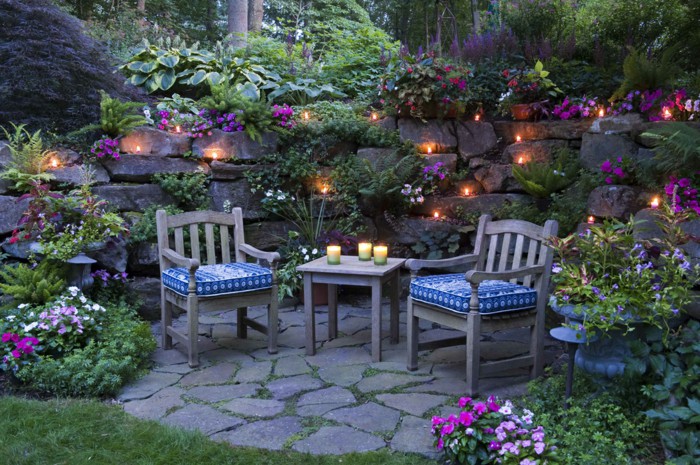 Next look at nature.  The idea is to merge nature with play.
Nature is full of soft lines and different natural materials.  With our furniture, we have found that natural material tends to bring a warm and depth to our furniture that mass produced items just don't have.  This firepit is great because it is a perfect gathering space, and when not use is a great place for kids to play.  Because it is sunken down lower than the other part of the patio, kids and adults alike will be drawn to this cozy space.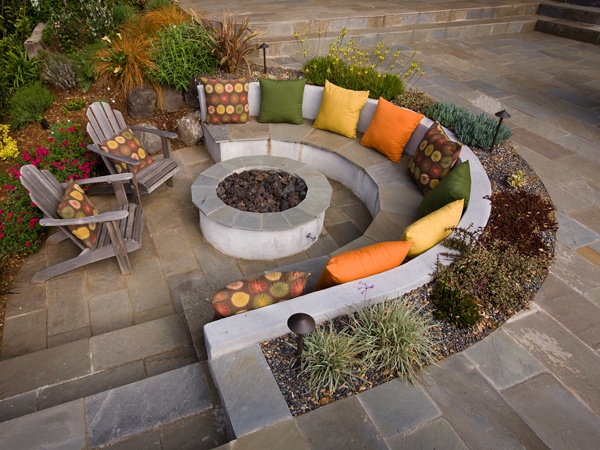 Living playhouses add magic and beauty to your yard as well as other cozy spaces to hide away.  These spaces can be elaborate or very simple as long as they give both children and adults a sense of being in a world of their own.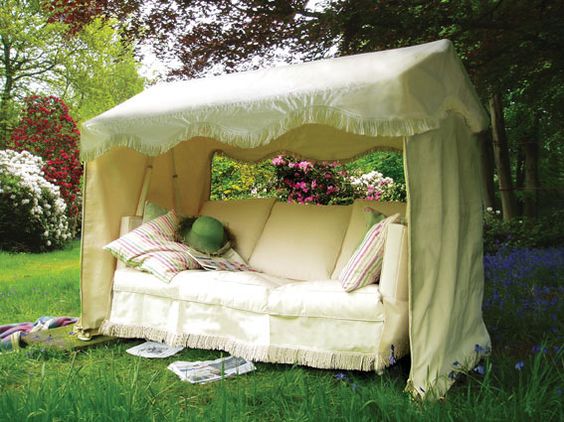 A tree house when built properly can add magic to both adults and children.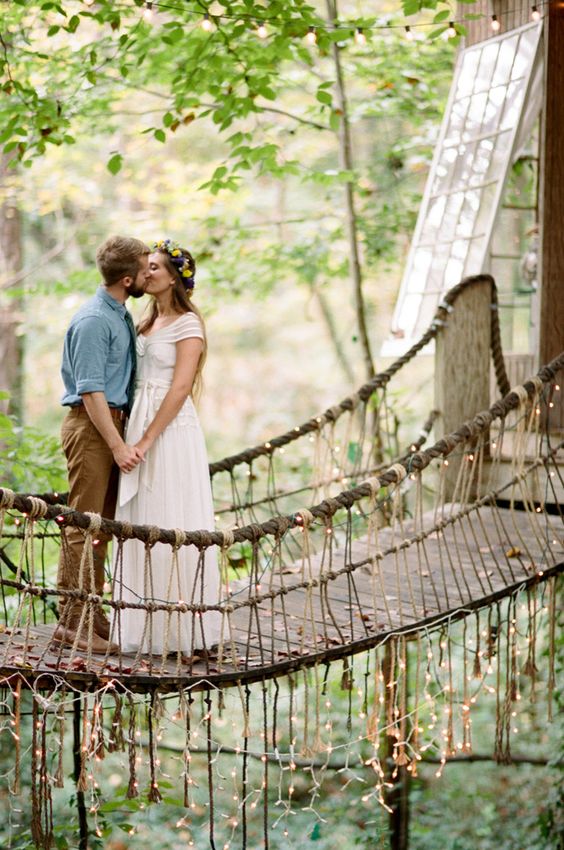 Hide the plastic elements within nature to downplay their presence.
Kids love water so any pretty water feature is sure to entertain them for hours.  Be sure to make sure that your water feature is sturdy and safe.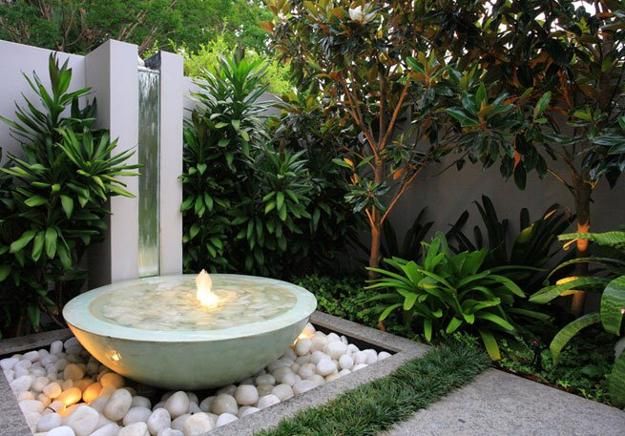 Kids love swings of all kind.  Hammocks and hanging chairs are a great for kids as well as adults.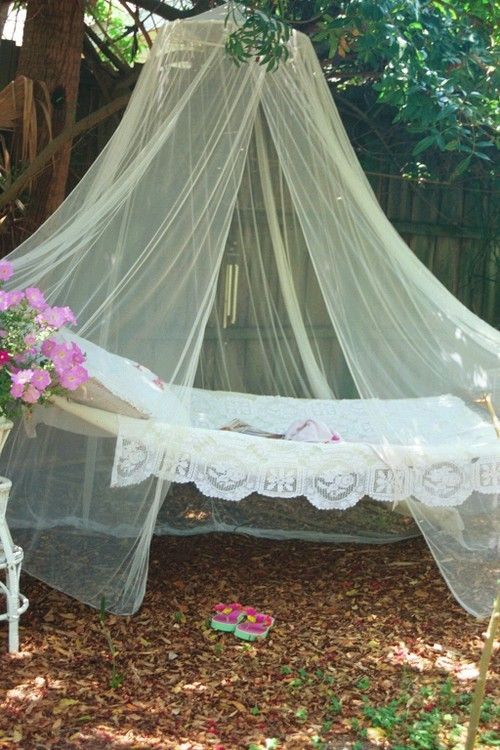 Lastly, accessorize your yard.  Fill up the corners and spaces with little magical touches that both please the eye and delight the soul.  With these tips, you are sure to create a magical place for parent and children to play and reap all the benefit.