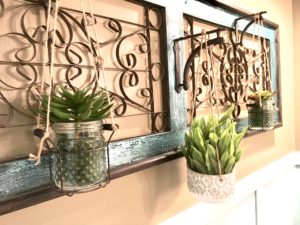 Are you like me and loving the latest trend in hanging plants???  I totally love the way a plant can make any room feel fresh and invigorating.  I think when those plants are hanging, I can't get over how cute they look.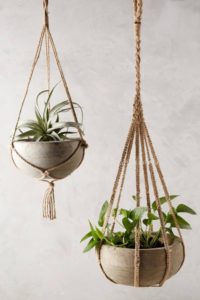 My sister-in-law is redecorating her home and incorporating the Hyyge design throughout her home, which includes hanging plants.  Here is a the cute tutorial on what we whipped up yesterday!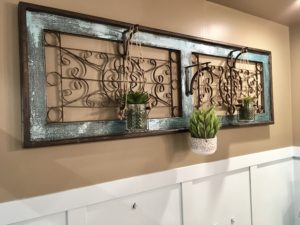 First decide if you want to do living hanging plants or just silk ones.  We choose to go with the silk plants because she has 5 active boys and didn't want to have to worry about watering her plants.  Succulent plants are all the rage so we decided to go with those.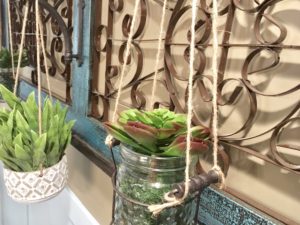 If you are doing non-living plants then all you will need are: Twine, a cute container to put the plants in, fake moss and your plant of choice.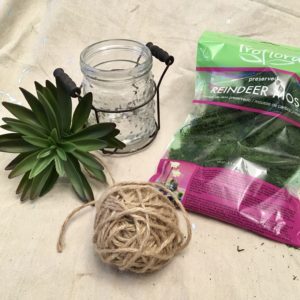 Cut two pieces of twine about 30 inches long and tie them to the handles of your container.  Make sure they are tied so that the length on each side is equal because otherwise your plant won't hang evenly.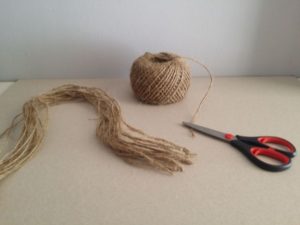 Next fill your container with your fake moss.  Be generous, the green showing through the glass is all part of the look and charm.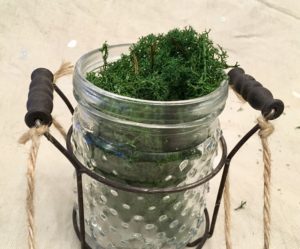 After the container is filled with moss stick in the plant of your choice.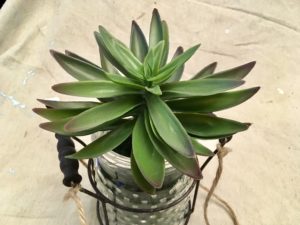 Lastly hang your plant.  The cool thing about hanging plants is that they can be hung in so many different places.  I hung ours in our bathroom wall on hooks.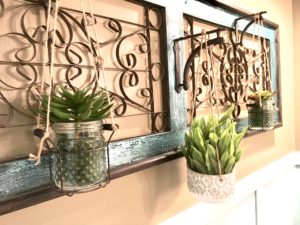 Another great place is in a corner.  Just make sure there is a secure hook to hang them from.