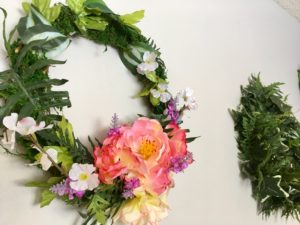 Spring is still a little ways off, but at Showhome Furniture we don't believe in waiting for beauty to come quietly to our store or home.  We love winter, but we also love spring with it's green colors, flowers and fresh new starts.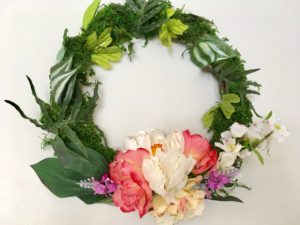 So, to help welcome spring into our store we are celebrating with lots of greenery and floral arrangements.  One cute do-it-yourself craft anyone can do is a Spring Wreath.  It is simple, and really can add a special touch to your front door or even living room wall.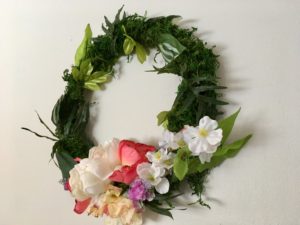 All you need is a glue gun, glue sticks, a wreath frame, some fake or dried moss, some green leaves and silk flowers.  I found all of these items at my local craft store.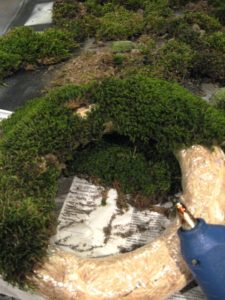 First cover the wreath with moss and leaves. If you can find different varieties of moss, your wreath will look even more stunning.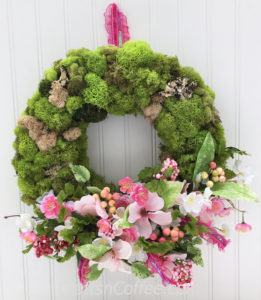 To cover your wreath with moss, put down some hot glue on the wreath and alternate sections of moss with an odd leaf sticking out here and there.  It is important that the leaves are spaced rather evenly all around the wreath, some on the edges, some in the middle and some in the inside.  Using a variety of leaves will make your wreath interesting and whimsical.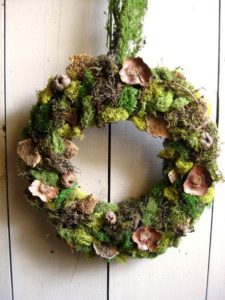 Next get some flowers and glue those in, tucking them here and there.  You can just do one type of flower, or a whole bunch of coordinating, but different blooms.  I personally like the wreaths that look a little wild, so I have all sorts of colored flowers of all different sizes.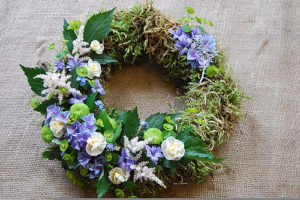 One neat idea is to get a bunch of succulent plants and glue them all over your moss wreath.  Succulent arrangements are very popular, and it is not hard to tell why.  Their hardy unique look is attractive in a variety of settings.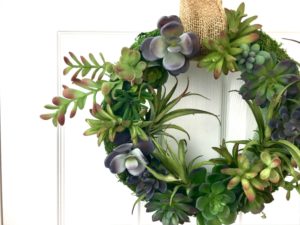 The last thing to do with your wreath is to stick in any other accessory or fixin.  This can be anything from ribbon, to toadstools, to moss covered rocks.