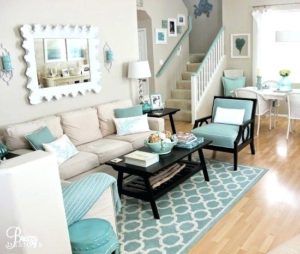 I was born on Vancouver Island.  When I was 13 my parents took all their kids (eight in total) on to a boat and we sailed to the South Pacific, living there for four years.  I graduated high school and went to a small University in Hawaii.  You could say that the ocean is a little bit in my blood.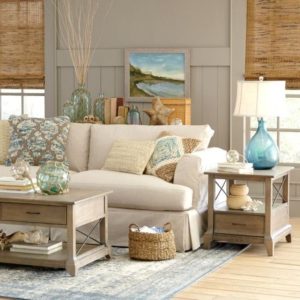 I love Calgary.  I love the busy energy, the different people from all around the world and all the fun things there is to do in Calgary.  I love working at Showhome Furniture with it's diverse customer base, and city vibe.  Sometimes, however, I do miss coast and so with this in mind, I thought I would share with you are few things that I like to do to add abit of the Coastal vibe into my home, no matter where I live.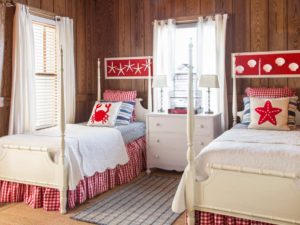 First, I look at the furniture I have.  The coastal look usually involved softer colors and worn out beach looking furniture.  If you have an older piece of furniture that could use a new life, now is the time to bring out you paint brush.  A few quick coats of white paint can drastically change your furniture into a brand new item.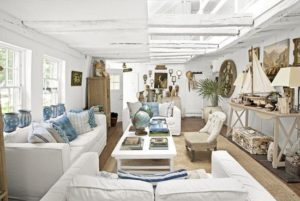 Second look at your walls.  Repainting your walls is easy and very affordable.  It is truly amazing how just a change in paint color can alter the feeling of a whole room.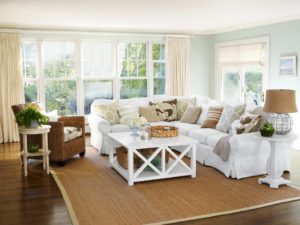 Remember that just because you are doing a beach theme, it does not mean you have to be shy about color.  There are plenty of bright beach theme idea's.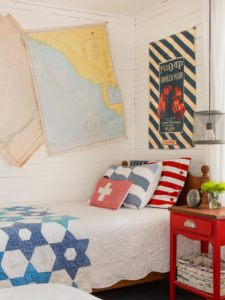 After you have chosen your wall color, and also whether you are going to go bright colors or light colors, now is the time to add any new piece of furniture that you might need.  You do not need to replace all your furniture.  At Showhome in Calgary we have a ton of gorgeous furniture pieces that would go perfectly with the coastal theme.  We love the weathered, loved, and well built look and tend to bring them in when ever we can.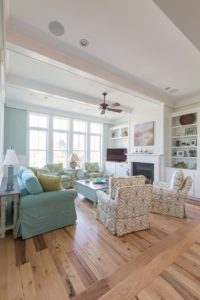 The great thing about a beach theme is that it ties in many different kinds of furniture nicely together.  Just assess what furniture you already have, and what if anything you could get to really make your room special.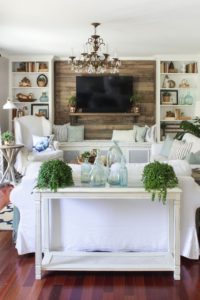 Get a Rug!  Some people do not realize the importance of a rug.  A rug has a way of holding all the furniture in place.  It is a way of making your room feel lived in, loved, and inviting.
The fifth thing you can do to help tie in the coastal theme is add pictures on the wall or maybe highlight a wall with pallets.  The weathered wood look is very coastal.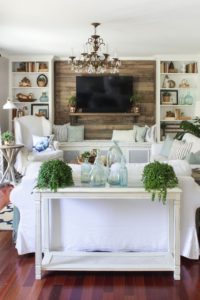 Next, look for a few light colored, or shell inspired decor items.  A chandelier is a perfect place to tie in the beach theme.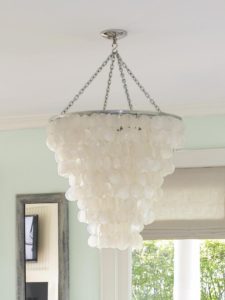 Lastly, accessorize.  Add curtains if you want to, or pillows on the couch to help tie in all the colors and add to the them.  Don't over do it.  You want your place to feel well dressed but not cluttered.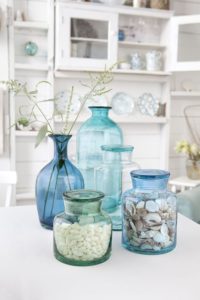 Shells and colored glass jars are great accessories.  So are items such as driftwood, or stones.  At Showhome Furniture, we have a whole assortment of different accessories that will help you add those important finishing touches to your rooms.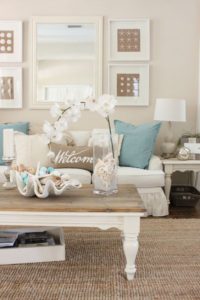 Do you have a favorite tip for bringing a little bit of the beach into your home?