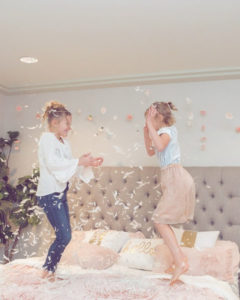 Happy Valentines Day Everyone!!!
To celebrate this wonderful holiday of Love, we have put together 12 awesome trends that Showhome Furniture loves and an opportunity to win an incredible nest chair of your own!!!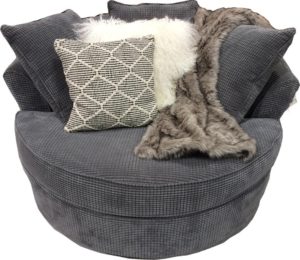 To have a chance of winning your own nest chair, all you have to do is comment on our Nest Chair post by the end of today.  Winners will be picked at 7:00 tonight!!!  Hurry and participate, these nest chairs are seriously the best!!!  We love them so much that they are our most purchased item, and the item we give away the most at Showhome Furniture.
With our nest chair, we also love the new and unique furniture we bring in daily and the amazing 5 year warranty that you can get with each and every piece you purchase from us.  We love hunting out the deals and bringing in one of a kind furniture for every room of your home and want to make sure your furniture is protected against accidents!  Many of furniture pieces can be customized for a small fee.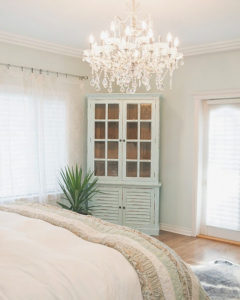 We LOVE the amazing new lights and chandeliers we have been getting in recently.  The right light makes all the difference in a home.  At Showhome Furniture we make sure that the lights we bring in are of the highest quality.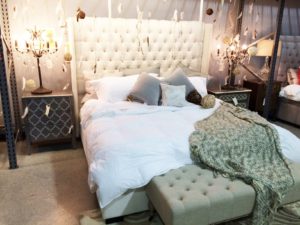 We love the new trending colors, especially black!  I recently painted one of my dining room wall a nice solid black.  I was worried at first it would be too intense but was delighted by the results.  The cherry red, ultra violet and pinks are a fun addition to the decorating world.  The thing we love about these new colors is the way they encourage us to be bolder in our decorating.  There is no holding us back this year!!!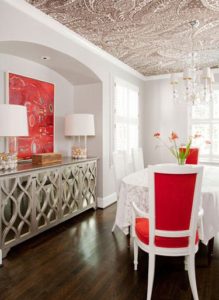 Talking about not being held back-what about the new 'feature ceiling' trend?  It is about time that ceilings got more attentions!  This year feature ceilings are a totally in thing and after browsing the internet for ideas it is easy to see why!  Seriously, why have we not paid more attention to our ceilings before???  From wallpapering to beaming your ceiling, the sky is the limit on what you can do!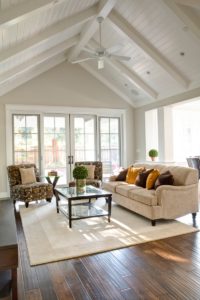 With six girls in our home, it is no wonder we adore cuddly couches and chairs (hence our love for our nest chair).  Our basic leather couches continue to sell our at Showhome furniture.  They come in so many different styles, and truly hold up to the test of time, kids, and lots of use (plus, if you get the 5 year warranty, you are even protected against stains).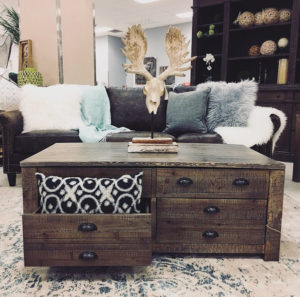 Also with so many daughters, we have to admit that we all love our pillows!!!  They are the perfect accessory to dress up a living room when you have kids.  They are virtually unbreakable, you don't have to worry about dropping them, they add color easily to your furniture instantly updating them and they are great for having pillow fights with!  Well, at our home I discourage the pillow fights, but my husband. . . well let's just say that he is always up for anything that seems fun!
The seventh thing we love at Showhome Furniture in Calgary is extra large accessories like this awesome clock!!!  There is something impressive about being big!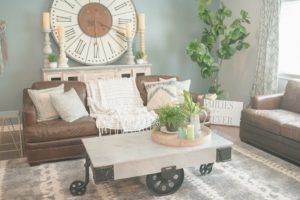 We also are still loving our cow carpet!  How can something so light weight make such a big statement?  I don't know why, but no matter the color or the pattern, we have found a hundred different ways incorporate a cow carpet into our decorating.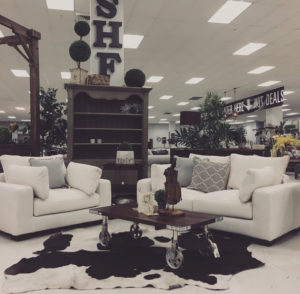 We love our awesome line of solid wood furniture.  With so many colors to choose from,so many different finishes and just as many different designs, every house needs a piece or two of some solid wood furniture.
Some things always stays on our "Love List" and white furniture is one of those.  We love our whites.  We love colors, and decorate boldly, but we also love to use our classic whites.  They are fresh, inviting and never go out of style.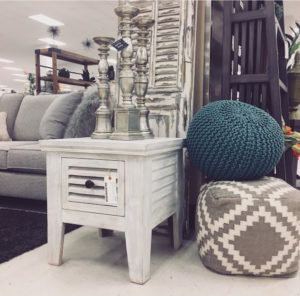 Last but not least, we love our line of tuft furniture!  Many pieces are custom made and every piece adds a sense of elegance to whatever room they grace.
What is your favorite decorating trend?