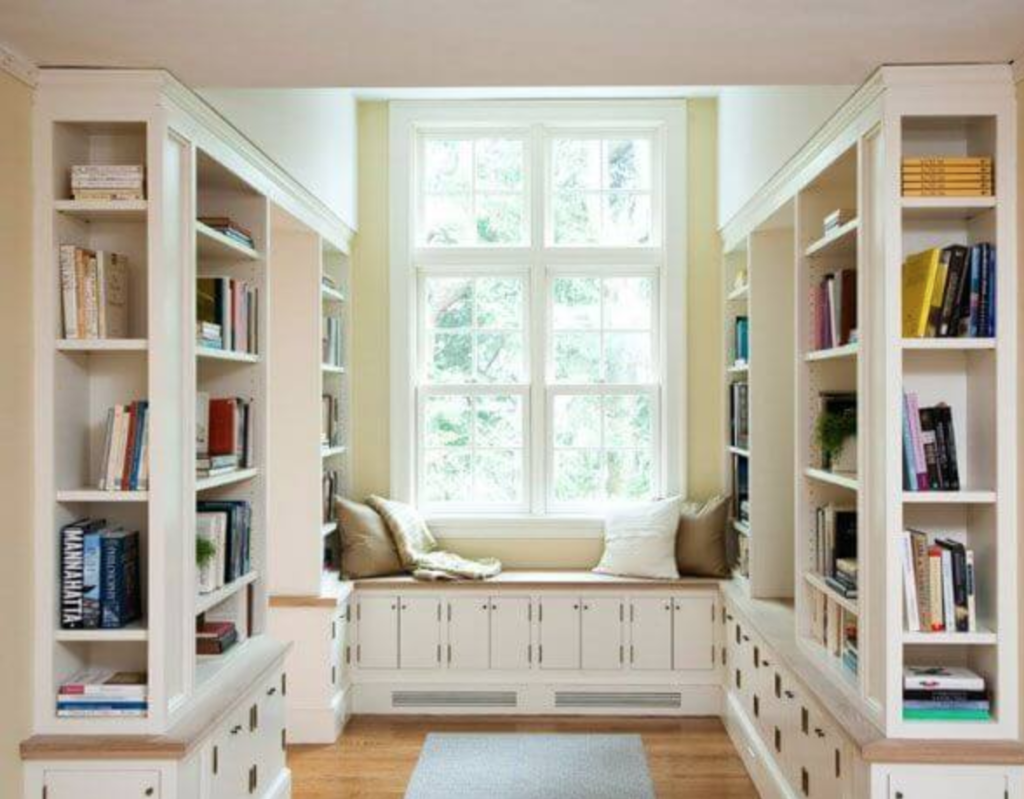 The library! An often overlooked or even non-existent room in your home. With smart phones, and computers, home offices, and work offices, the library has suffered a huge decline in popularity until recently.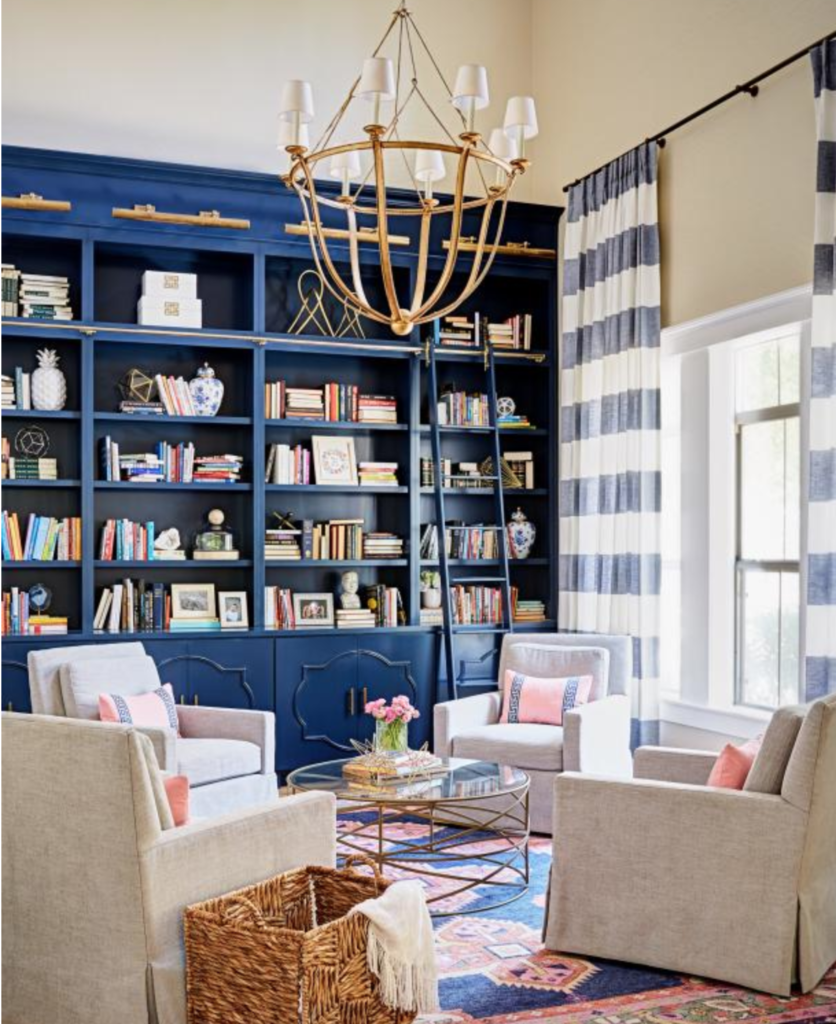 Recently, with zoom calls, stay-at-home orders, and public libraries closing, the home library is enjoying a renewed interest in it's existence. As we turn our attention to this room, there are few important things designers keep in mind. Today we are going to discuss 5 simple ways of creating the best library space. If you want additional help in decorating your library, give us a call and book a free one-hour consultation with our top designers.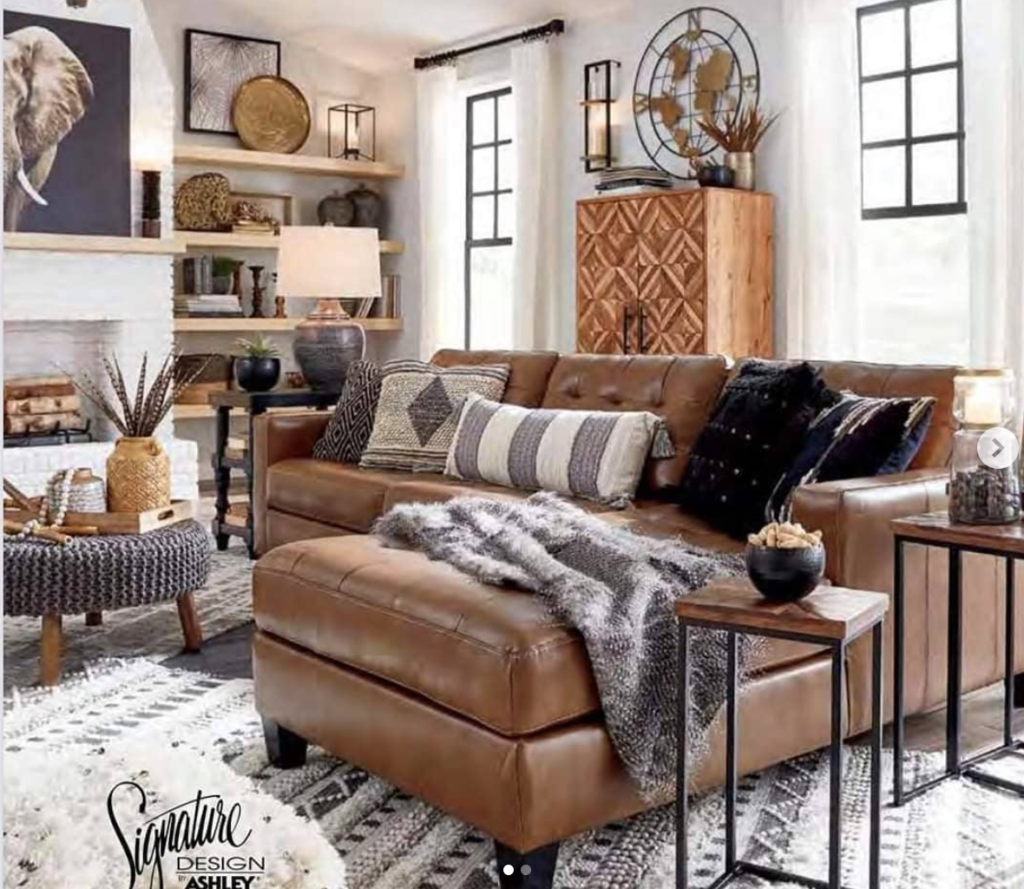 The first thing you need to do is to find where your plan on putting your library. Will it be in it's own separate room, in a lesser-used room of the house or even a cozy little nook. All your home library needs is some bookcases and cozy chair-and lots of lovely books of course.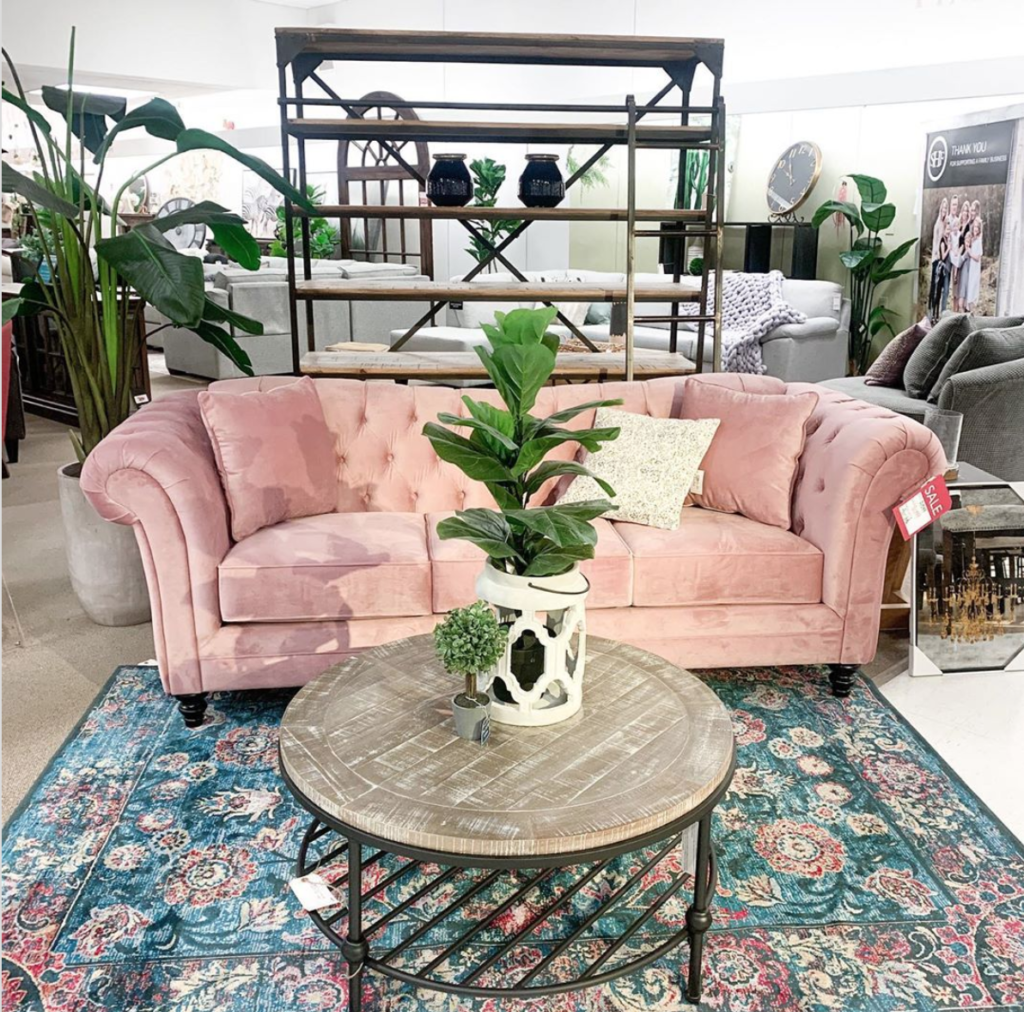 Once you have a location, the most important part about creating a library is the bookcases. Because bookcases are carrying heavy loads, you want to make sure that you avoid the flimsy bookcases sold at local box offices. Solid wood, sturdy well-made bookcases are a must. I have found that those that opt for the cheaply made bookcases often are spending more to replace them a few years later.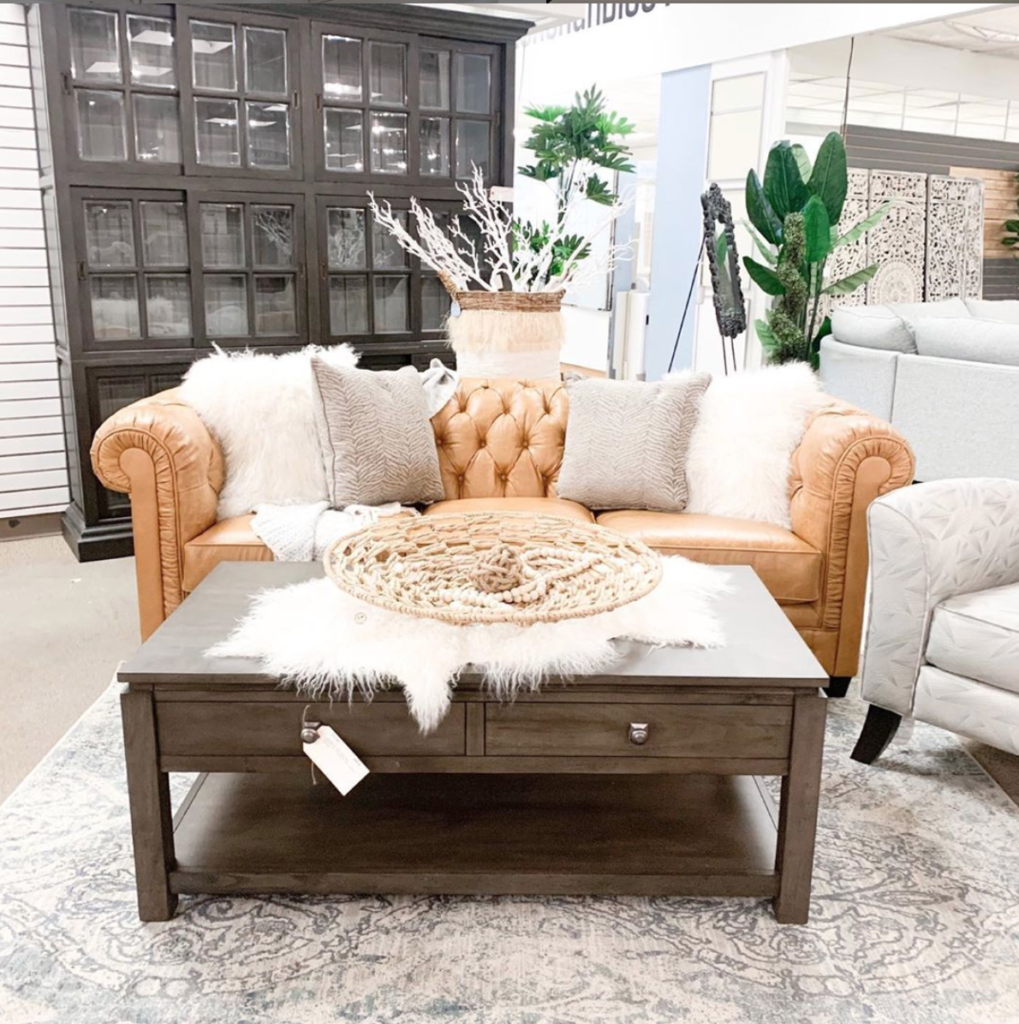 Next look for a comfortable chair or couches. It is no fun having a deliciously large bookcase full of lovely books without having a comfortable spot to curl up and a read a book. Make sure, before purchasing couches or chairs that you test them out. You want the furniture in your library to be inviting and wonderfully comfortable.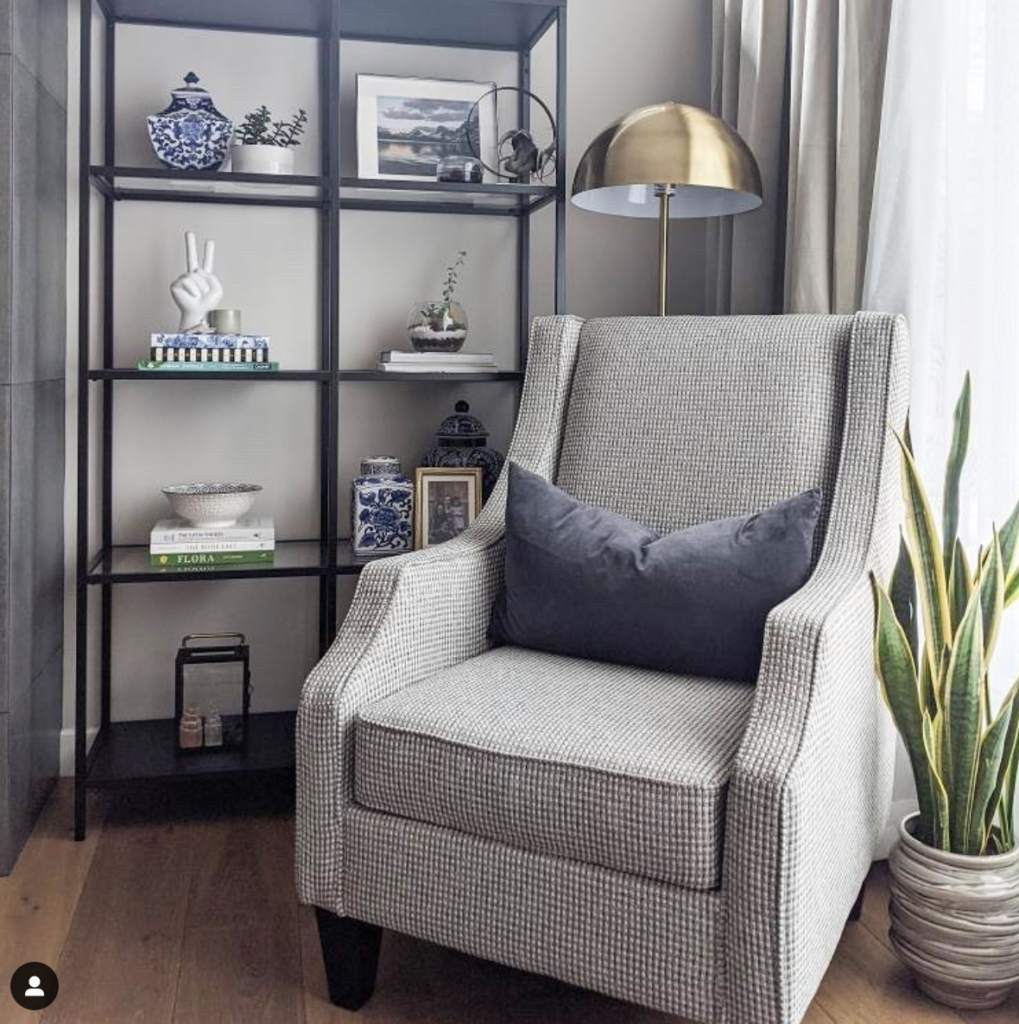 Good lighting is very important in a library. If you dream of cuddling up to read about your favorite heroine, it is a must that your lighting is well-thought out. Reading with poor light can strain your eyes and can make it harder to concentrate. There are an abundance of library worth lightings options out there from desk lamps, floor lamps and chandeliers.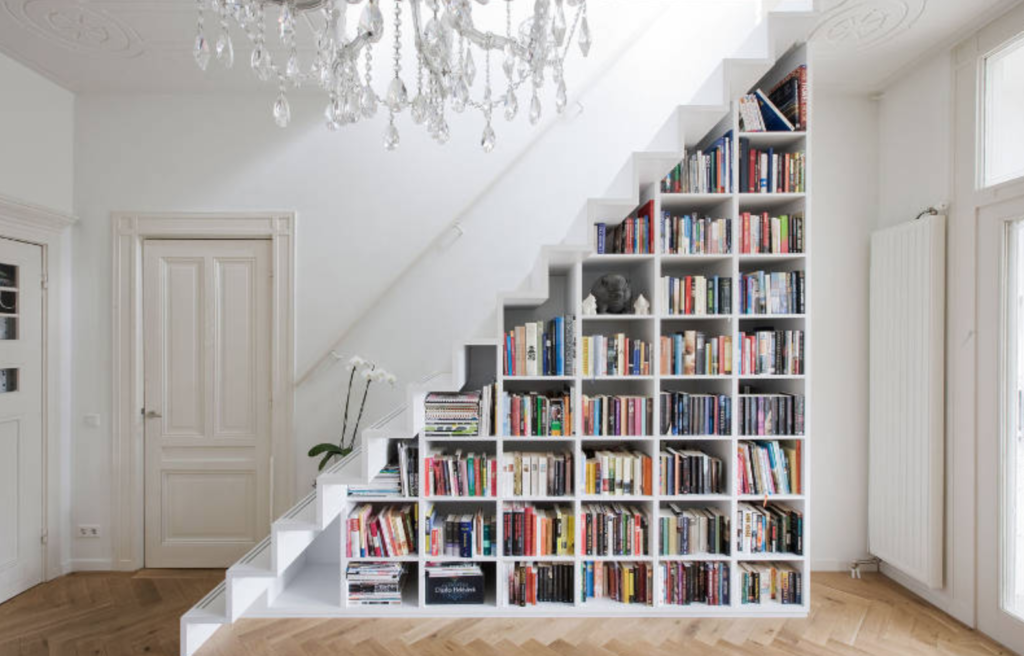 We all know that books are vital in a library, but one thing we don't always consider is accessories. Books are cozy, just by nature, but adding well thought out accessories can turn a reading nook into a home. Some simple accessories are pillows for couches and beautiful wall art.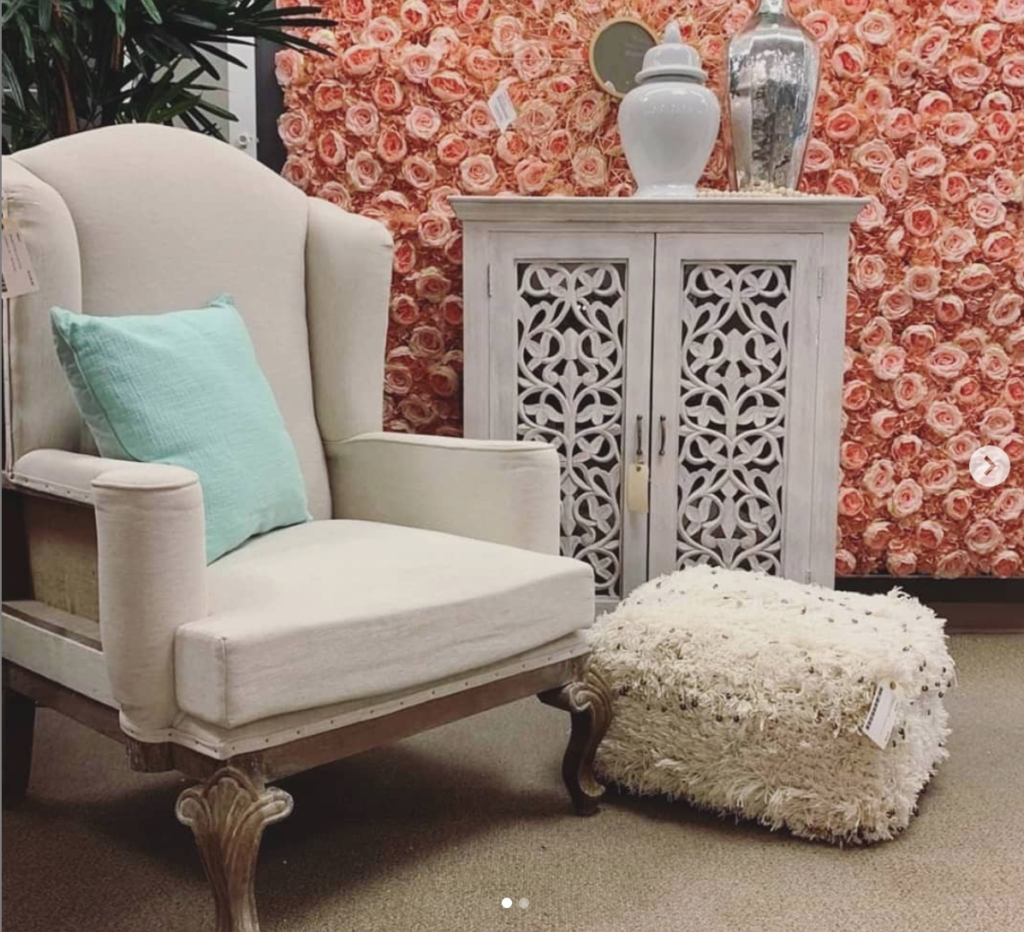 Lastly, consider your rugs. Rugs are just the floors way of welcoming you into its space and inviting you to stay. You can get deep plush rugs, or simpler vintage rugs. What ever you choose, make sure that the colors are accented in accessories.