Color Trends for 2018
Christmas comes and goes. My beautifully decorated house, which I feasted my eyes on all December is making me tired and I'm excited to pack away the decorations, burn the tree, and move on to a new year. Do you feel this way too?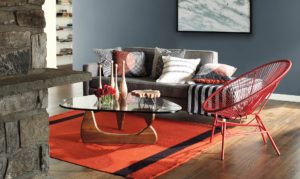 After getting rid of all the decorations and decluttering in the process its like my house is just begging me to do something beautiful with it. The extra space feels so nice and my creative juices start to flow.
If you are anything like me, then you are going to need to know what the colors are that everyone is talking about in 2018! So here is the post you have all been waiting for- The color trends for 2018!
If you loved 2017  lovely tropical greens, and warm neutrals then 2018 colors are going to delight you and possibly even amaze you!
First we are going to start out with the boldest color declarations from our leading companies in color expertise…
Ultra Violet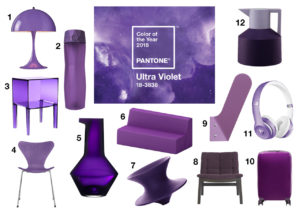 Pantone chose Ultra Violet for the 2018 Color of the Year. The color itself is daring and rich and really adds depth and intensity to any room you choose. Watch out, ultra violet is so full that you many want to use it as accents only in your throws, pillows and wall decor rather than as the main color you paint your room 🙂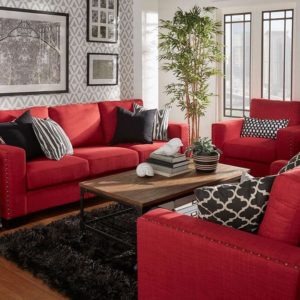 Caliente
Benjamin Moore, a leader in paint colors has chosen a vibrant shade of red as 2018 color. Red has come in and out of style over the years, but this years shade of red promises to create a long lasting impression on your modern space. Bringing new life and a total makeover to your favourite space.
Trendier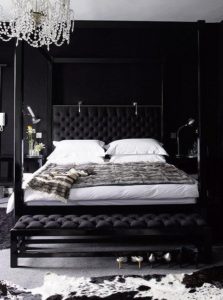 According to Trendir, Black is making a comeback and taking over rooms all across North America. Using black as a the new neutral will complement any theme or color palette.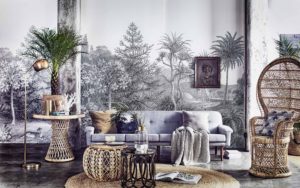 Are you looking for bold beautiful drama? IF so, black is the color for you this year! It could be black accents like pillows or chandeliers or even more stunning all black rooms which are definitely trending this upcoming year.
Lime Popsicle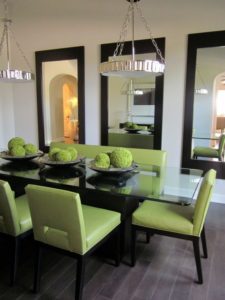 Pantone projects an array of vibrant color palette full of yellows and greens that will lighten up your space and bring a smile to your heart.
Alright, how are you feeling? Are you excited to try some of these bold new colors in your decorating schemes this year?
If you are a tad bit shy to embrace the colors above, and are looking for something a little more soft, you are in luck! There is an exquisite array of soft pastel colors which will be featured in homes everywhere during 2018. Here they are:
Penelope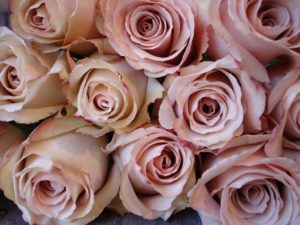 Okay, Graham and Brown picked 'Penelope', which is a soft, rosy color that is just barely there. Its adusty rose that color that is soft and luxurious and that will look gorgeous with nearly everything you choose to accent it with. Imagine walking into a warm, soft room like this accented with
Pink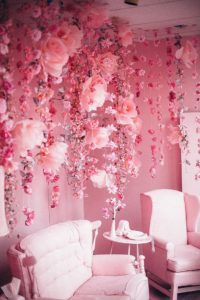 Pantone Color Institutes executive director predicts that as pink continues to gain momentum as a color for both genders it "has developed more power than ever before."
In the Moment

Forever trusted as a relaxing color of a home and office sanctuary soft blue bring peace wherever it shines. Behrs 2018 Color choice is called In the Moment is a casual and calm blue that delivers. According to Vice president of Color, Erika Woeful, "it crosses multiple design styles- global, coastal, modern- and pairs well with other subdued colors to create harmony for interiors or exteriors."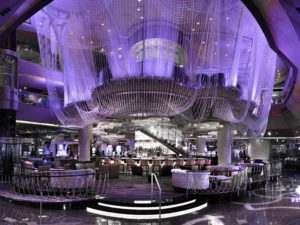 Okay, Showhome furniture Calgary is super excited to reveal our new lines of furniture for 2018 and we want to see all the amazing things that you do with your house using these new colors. Please send us pictures! And watch out for contests from Showhome Furniture Calgary on Facebook, because we will for sure be giving away gorgeous furniture and accents in these hot new colors!